K. B. Canham Cameras, Inc. is a company that designs & manufactures large format cameras (view cameras) in many different sizes. The lineup we either currently make or have made are: 4x5, 5x7, 8x10, 4x10, 5x12, 11x14, 7x17, 8x20, 12x20, 14x17, 20x24
K. B. Canham Cameras, Inc. is also a supplier of special order Kodak sheet films.
---
Here is an example of our all metal cameras. This is the 4x5, DLC2.
Click here for more information on the DLC2.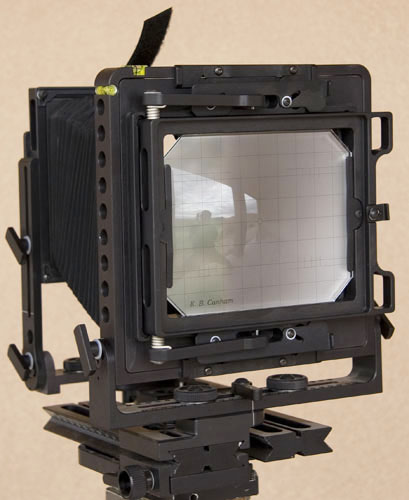 ---
Due to the limited number of 4x10 holders we have left they will only be sold with the sale of a 4x10
camera or conversion.

---
K. B. Canham Cameras, Inc. has traditional style as well as all metal cameras. Here is a picture of our traditional 8x10.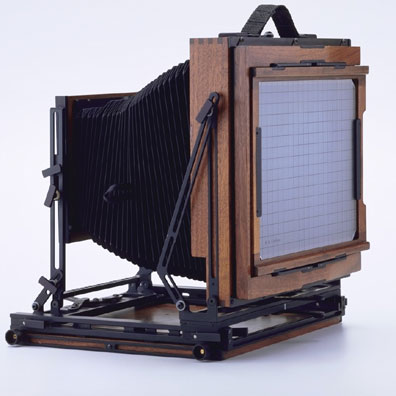 ---
Kodak Film:
Recently we were informed, and confirmed, that two of the large film suppliers in the U.S. have Kodak 8x10 T-Max 100 (and other Kodak films) listed as discontinued or no longer manufactured. IT IS NOT TRUE! I have 8x10 T-Max 100 in stock for sale. Send us an email at: kodakfilm@canhamcameras.com if you need some. (We will respond, but if you don't see it please check your spam or junk folder.)
We currently have some film in stock and ready to ship. Please contact us for pricing and what we currently have via phone at 480.250.3990 or through our inquiry form.
---

K. B. Canham Cameras, Inc. has a Facebook® page, and a twitter account. We will use this to post updates
and new information possibly before it makes it onto this web page.