Information can be found using the drop down menus on the left.
---
GMAIL ACCOUNT USERS:
Over the last couple weeks I have been in contact via email with a few people regarding cameras and film. 
After some initial issues it was determined that gmail email accounts are treating emails from our canhamcameras.com account as SPAM. 
In all cases my emails were being diverted to the SPAM folders at the recipients end. 
So, if you have a gmail account any emails I may have tried to send you about film may not have reached you. 
I apologize for this.  If any of you have gmail accounts you may want to add my email to your "not SPAM" contact list.
---
K. B. Canham Cameras, Inc. is proud to annouce that after 15 successful years of the DLC it has been
discontinued. It has been replaced by the DLC2. This model incorporates all the modifications made to the DLC
over the years and includes new features as well. Click here for more information on the DLC2.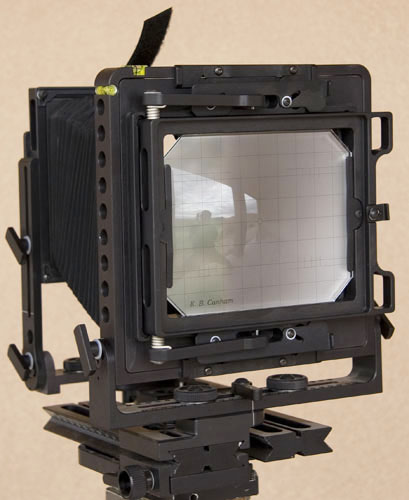 ---
Due to the limited number of 4x10 holders we have left they will only be sold with the sale of a 4x10
camera or conversion.

---
K. B. Canham Cameras, Inc. has traditional style as well as all metal cameras. Here is a picture of our traditional 8x10.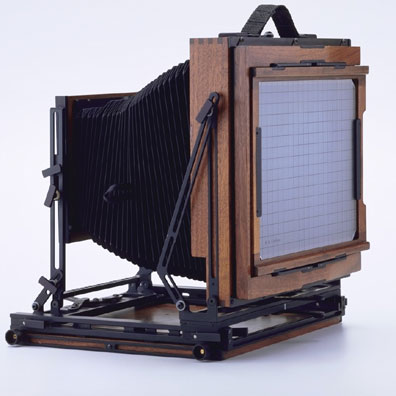 ---
Kodak Film Information:
We currently have some film in stock and ready to ship. Please contact us for pricing and what we currently have via phone at 480.250.3990 or through our inquiry form.
---

K. B. Canham Cameras, Inc. has a Facebook® page, and a twitter account. We will use this to post updates
and new information possibly before it makes it onto this web page.